Last year, as Executive Sponsor for Corporate Sustainability at EMC India CoE, I had just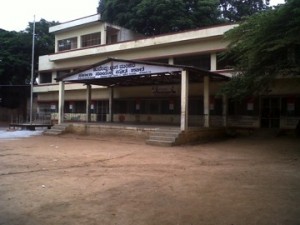 begun the journey to expand our framework of Go Green, Diversity & Inclusion, and CSR. That's when I came across a government school with about 800 children where teenage girls were dropping out due to lack of toilets, children didn't have clean drinking water, the computer lab was being used as a storeroom for scrap, and so on. The most shocking fact was that the school was just 15 minutes away from our office – located bang opposite one of the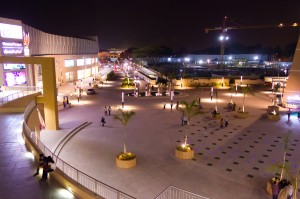 largest and swankiest shopping malls of Bangalore.
I was really fortunate to have a team of volunteers who were passionate about Corporate Social Responsibility (CSR). We spoke with the school management and the politicians in that area, pursued for a few months, and finally got the official permission to fix the place. That was the beginning of our School Adoption Program. Not only did we build the toilets, set up the computer lab and installed safe drinking water facility, but also appointed school coordinator, faculty, housekeeping staff etc.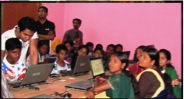 The most touching part was that our employees contributed to procure hundreds of school kits, organised cultural events, and also conducted vocational courses on personality development, spoken English, communication skills etc.
In Aug this year, our joy knew no bounds when the annual results showed the passing percentage of Grade-X students going up to 60% as compared to 39% last year.

As someone has rightly said, "When we lift our heads up and acknowledge our blessings, even in our darkest of days; especially in our darkest of days, then we are uplifted and sometimes carried when we need it most."