The world has been changing very fast. And lately, even faster! Nevertheless, one thing that has not changed is that the family still plays a vital role in defining our value systems. I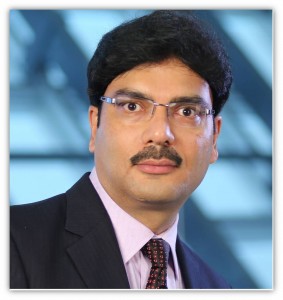 say this with conviction and pride. I look back and feel blessed to have grown up in a modest and God-loving, yet forward looking family that also cherished the joy of giving.
The other important learning I have had is about the law of nature, i.e., your thoughts create your reality. 
As a child I used to get really fascinated by great aesthetics, fine demeanor, creative writing, soulful music, high-quality acoustics, and good food. Many of these used to trigger dreams wherein I would see people in awe of what I had to offer to them.
Apart from my dreams and the family background, I was also fortunate to come across a few quotes that have stayed with me forever. Two of them that have had the most profound impact on my life are -
"Twenty years from now you will be more disappointed by the things that you didn't do than by the ones you did do. So throw off the bowlines. Sail away from the safe harbor. Catch the trade winds in your sails. Explore. Dream. Discover."
– Mark Twain, Famous American writer, lecturer and humorist (1835-1910)
"It is better to light a candle than curse the darkness."
– Adlai Stevenson II, American politician, governor, ambassador to the United Nations (1900-1965)
And it's been a long journey – with its fun and rubs… I graduated in Indian classical vocal music, discovered playing the piano by ear, completed chartered accountancy, wrote software, developed a website on cooking recipes, traveled around the world, built global teams, made friends, won awards, addressed prestigious forums, and got a wonderful family. I also burnt fingers in stock markets, picked fights with my bosses – including at home

, and did so many stupid things on which I could write a tome. May be I will, someday!
In short, God has been kind; and life, His most precious gift – indeed beautiful!
Thank you for visiting my website. It portrays some of my hobbies and insights. Hope you find it interesting. Please feel free to share your feedback, if any.
And, keep smiling!