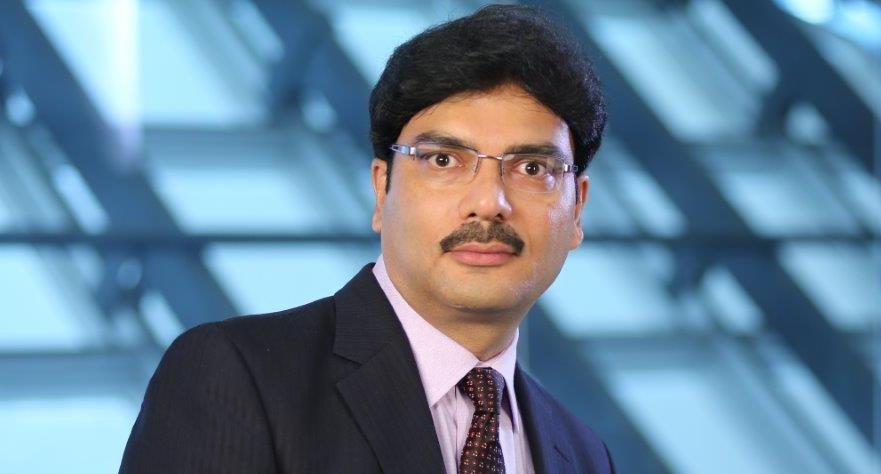 Sandeep Kejriwal
MNC CFO (Global Finance/Ops) | Tech Entrepreneur | Motivational Career & Life Coach | Leadership Trainer | Startup Mentor
About Me
The world has been changing very fast. And lately, even faster! Nevertheless, one thing that has not changed is that the family still plays a vital role in defining our value system. I say this with conviction and pride. I look back and feel blessed to have grown up in a modest and God-loving, yet forward-looking family that always cherished the Joy of Giving.
The other important learning I have had is about the law of nature, i.e., your thoughts create your future. As a child I used to get really fascinated by great aesthetics, fine demeanor, creative writing, powerful speeches, soulful music, high-quality acoustics, technology, and good food. Many of these used to trigger dreams wherein I would see people in awe of what I had to offer to them. And being so deeply engraved in my sub-conscious, these eventually started manifesting themselves in my life in one way or another.
I was also very fortunate to come across these two quotes that have stayed with me since childhood.



And it's been a long journey – with its fun and rubs. I started playing the piano by ear when I was six, graduated in Indian classical vocal music while studying in high school, and performed on All India Radio (AIR). I went on to complete Chartered Accountancy and stepped into the corporate world; traveled around the globe and built successful teams in several countries, while also mentoring and developing leaders in those locations. During this time, I also wrote a software on inventory management, created a website on cooking recipes as soon as I discovered internet, and embraced Vipassana meditation as a guiding light. I got invited to address several prestigious industry conferences within India and abroad, won a number of awards, and also had the privilege to serve the NASSCOM GIC Forum as the Regional Chairperson. I am equally blessed to have a wonderful family. I burnt fingers in stock markets, picked fights with my bosses – including at home 😉 and also did so many stupid things on which I could write a tome. Maybe I will, someday!
Thanks to the inspiration from Mark Twain—and the gratification from spearheading Sustainability in my last job as an MNC CFO, I took a break in 2013 to set up Givera.org, an award-winning cloud-hosted Social Networking-cum-Consulting ecosystem to promote philanthropy and CSR.
Currently I run iTalentia – a boutique consultancy offering impactful Leadership Training and Holistic Career & Life Coaching interventions – with focus on the basics as well as tangible takeaways. It's truly humbling when people thank me for having achieved what they never thought they were capable of. I just feel blessed.

In short, God has been kind; and life – His most precious gift, indeed beautiful!
Thank you for visiting my website. It portrays some of my hobbies, blogs, and the insights that I continue to gain from life. Hope you find it interesting. Please feel free to share your feedback, if any.
And, keep smiling! 🙂
"I owe Sandeep a lot as he showed me the way to scale up in my career. He is undoubtedly a perfect coach for senior leaders across industries." Saif Ali Khan
"Sandeep is detail-oriented, multi-talented and a great thought leader. His passion for people, process excellence and customer experience is just incredible." Salim Imani
"The business transformation into a P&L framework across several global delivery locations is attributable to Sandeep's thought leadership, focus on end-to-end processes, and passion for training & mentoring people." Sanjay Mujoo
"Sandeep is a rare mentor – so passionate about all-round development of people! He had bigger dreams for me; and made sure that I realized them." Abhishek Poddar
"Sandeep took CSR and Sustainability to a whole new level at EMC. His school adoption program was a tremendous success. Further, he also developed excellent leaders across central functions." Niranjan Thirumale
"Sandeep helped me focus on the big picture of life, while guiding me to strike a balance among career, family, health and spiritual well-being. I have benefited immensely from his mentoring—both at professional and personal levels." Valan Sivasubramanian
Feel Free to Reach Out
Please click the link below and leave a message. I will get back to you ASAP. Contact Me